What is an engaged employee?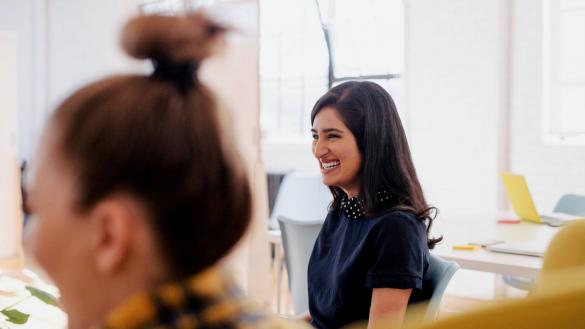 Someone planning to marry?
In a highly competitive market for both customers and talented staff, employee engagement is the current Holy Grail. Maximum productivity for most organisations does not come from a satisfied or happy employee; the most productive and loyal employee is known as an engaged employee.

A fully engaged employee is intellectually and emotionally bound with the organisation, gives 100 percent, feels passionately about its goals and is committed to live by its values. This employee goes beyond the basic job responsibility to delight the customers and drive the business forward. Moreover, in times of diminishing loyalty, employee engagement is a powerful retention strategy.

The truth of the matter is that employee engagement does have a strong tangible impact on the bottom-line. The most valuable resource of a company walks out of the door every evening and sometimes it comes back. This is of particular importance in knowledge and service based industries. The quality of output and competitive advantage of a company depend on the quality of its people, their sharing of knowledge and contacts.

So what is employee engagement?

Making staff happy and do their best?

Employee Engagement is the means or strategy by which an organisation seeks to build a partnership between the organisation and its employees such that everyone fully understands and is committed to achieve the organisations objectives and the experiences the respect by the organisation for their own personal aspirations.

It is seen largely the organisation's responsibility to create an environment and culture conducive to this partnership. Global studies suggest that there are three basic aspects of employee engagement:
The employees and their own unique psychological make up and experience.

The employers and their ability to create the conditions that promote employee engagement.

Interaction between employees at all levels.
Employee engagement is creating greater motivation within the employee for the work they do and increasing the feeling of commitment to the organisation. It is about creating an enthusiasm for their roles, their work and the organisation, and ensure they are well aligned to the values of the organisation, well informed and well integrated with their colleagues and the fabric or culture of the organisation.

Just a small job then...

Your comments on the above are most welcome, both to improve and extend all our understanding of the topic as well as to use real life examples from your own experience to bring the topic to life.
For more information please send a message via the Contact Us Page. Or you can register for an upcoming webinar.
Leave a comment...