Expert-Led Business Webinars
Practical – Pivotal – Inspirational
Update and refresh your skills with a different Global Expert each week – free.
Invest 60 minutes each week to sharpen your skills, increase your options and improve your chances of success - all from the convenience of your office or your home and at no cost.
Each is just 45 minutes long with 15-minute Q&A. Long enough to provide you with some practical and pivotal ideas needed now. Short enough for you not to lose too much of that precious commodity, time. You can watch one a week and incorporate any changes you want to make in your approach, in your own time
08 December 2022 11:00 - 12:00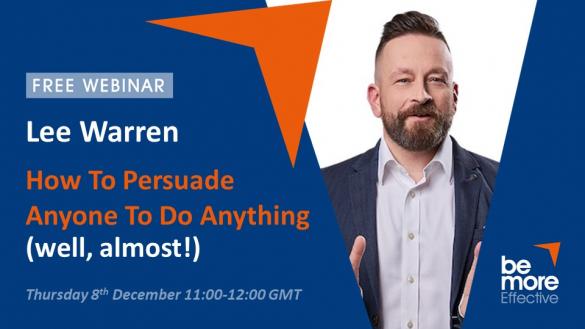 Whether engaging with clients and prospects, or leading teams, learning how to be more compelling, memorable, and credible is a key skill. Do you feel: It is increasingly difficult to get yourself heard and believed in a busy world? Your presentations, pitches and proposals are failing to get the results that you want? You need to be more persuasive and engaging? In this interactive session, we will go on a tour of the crucial components of persuasive messaging, an...
Read more
15 December 2022 11:00 - 12:00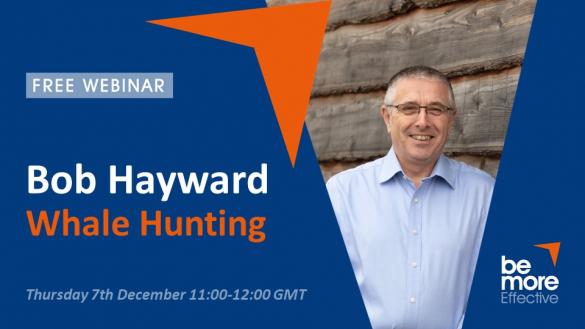 Whether as a chief executive of 1000 people or as a team supervisor of three we each as leaders face challenges daily. As leaders we have a group of people looking to us for guidance, an expectation that our plans will work, our decision making will be effective and our time will be endlessly accessible… Consider: How do you tame difficult or toxic people? How do you create inclusion whilst resolving differences in perspectives? How do you get everyone to work flat out while e...
Read more