Reasons to Use Recruitment Support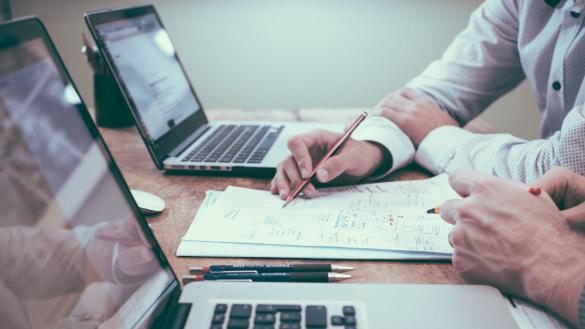 It's no secret, recruitment is difficult. It's a resource heavy process that puts a strain on your finances, time and employees looking for candidates. Recruitment can also be risky for businesses. According to the Recruitment & Employment Confederation (REC), 40% of businesses realise they've hired the wrong candidate within two weeks, costing them around £132,000.
Extra costs are bad news for any business, which makes finding the right candidate extremely important. This is where recruitment support can help. Instead of using your internal resources, recruitment support can help you find not just any qualified candidate, but one that suits the culture of your business.
Recruitment support also provides your business with someone who has recruitment expertise. Although managers are great at what they do, nobody is an expert in everything. Recruitment experts are great at spotting great applicants and fast tracking them through the recruitment process.
With that in mind, here are 7 reasons to use recruitment support.
It Prevents Burnout
A recent study conducted by the ADP Research Institute study found that 66% of employees stated they feel overworked. When you add the additional workload of recruitment to the mix, you have a recipe for disaster. This gives businesses two options. They can put more pressure on already overworked employees and risk burnout. Or they can look for external support. Instead of risking burnout, recruitment support can help teams find a new employee without adding to their current workload.
It Saves Time
The average job posting gets around 100 unique applicants, putting a huge time constraint on your team. Each time your team is looking to hire, you need to filter through hundreds of applicants, go through each reference, manage the interview process and give feedback – it's all a little overwhelming. A recruitment team will cover all of this for you, saving you a considerable amount of time (and money).
You Get Matched With The Best Talent
When it comes to hiring the best talent, you're competing against other businesses in your industry, adding another level of complexity to the recruitment process. Instead of struggling to find the best candidates, recruitment teams can take care of everything for you. Not only can they attract top talent with the way they advertise each job, but they can negotiate contracts for you, ensuring everyone gets what they want. Through this process, you no longer need to hope the right candidates come to you. Instead, they're sent to you, contract in hand.
Source From A Wider Talent Pool
You're an expert at what you do, and a professional recruiter is an expert in theirs. They have the time and assets to cover every area of recruitment, making sure you source from the widest possible talent possible. Recruiters already have connections and resources from the onset, allowing them to tap into areas you wouldn't have otherwise thought of.
Guarantees Confidentiality
In certain circumstances businesses may want to keep their recruitment plans quiet. These include:
Recruiting a new executive
Making a strategic move
Acquiring a new business
Making transitions within the organisation
Moving to a new territory or diversifying their portfolio
In these circumstances, recruiters will ensure all processes are as confidential as possible. Only those involved will need to know what's going on behind the scenes.
Extensive Candidate Evaluation
When businesses hire themselves, they tend to overlook areas that could be critical to finding the right candidate. This is usually due to time restrictions and can lead to hiring the wrong candidate. Recruiters have access to all the tools needed to complete an extensive candidate evaluation. They can complete background checks, contact references, verify an individual's education, and more. This ensures you always get the right candidate no matter the position you're looking to hire for.
You Save Money
At first glance, working with a recruitment team can appear expensive. However, in the long run, recruiters actually save you money. They cover the cost and time of all advertisements, free up your staff's time to focus on their jobs and most importantly, find the right candidate first time. By finding the right person the first time you eliminate the costs associated with rehiring if a candidate isn't a good fit.
Save Time And Money With Long Term Recruitment Support
Much like working with any other professional, working with a recruitment team can lead to long term successful partnerships if done correctly. The more often you work with a recruitment team, the better they'll begin to understand your company's objectives, needs and culture, which will increase their ability to source the best applicants for each position.
Over time, the speed at which they can find applicants will also increase as they have an understanding of your needs. This not only speeds up the recruitment process but helps save your business time and money by decreasing the time spent looking for a position.
For more information please send a message via the Contact Us Page. Or you can register for an upcoming webinar.
Leave a comment...