Changes To The Minimum Wage In April 2023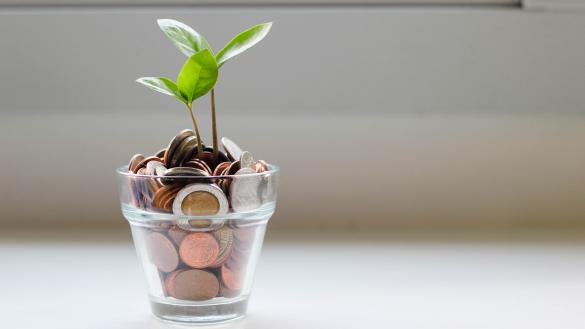 The minimum wage in the UK will increase on the 1st of April 2023 to counter the impact of inflation. Chancellor Jeremy Hunt said that the National Living Wage will increase across age ranges from 16-year-olds to 23-year-olds and above. Here's how it will impact different age groups.
23-year-olds and above (known as the National Living Wage) will receive a pay increase of 9.7%. This will increase their wage from £9.50 to £10.42 an hour.
21 to 22-year-olds will receive a pay increase of 9.8% from £9.18 to £10.18 an hour.
18 to 20-year-olds will receive a 4.1% increase from £6.83 to £7.49 an hour.
16 to 17-year-olds, and apprentices will receive a 4.1% increase from £4.81 to £5.28 an hour.
Accommodation offset will also increase from £8.70 to £9.10 an hour.
According to the Office for National Statistics (ONS), the inflation rate in January 2023 was 10.052%. This increase was heavily influenced by housing and household services, as well as food and non-alcoholic beverages. While this is the official stat, many supermarkets have been criticized for increasing prices by more than 20%.
Why Is The UK Minimum Wage Increasing?
A number of factors influence a chancellor's decision to increase the minimum wage. The recent decision has been influenced by the rise in living costs caused by inflation.
Many households throughout the country are struggling to keep up with the rising cost of goods. This is where the UK minimum wage can help.
The UK minimum wage helps assist workers in keeping up with the cost of goods so they can continue to live without inflation limiting their purchasing power. By increasing the UK minimum wage in line with inflation, governments are able to create a greater sense of economic security.
The most recent changes to the National Minimum Wage were influenced by recommendations made by the Low Pay Commission (LPC). The LPC was created in 1997 to advise the government on the National Minimum Wage. It conducts visits to workplaces throughout the UK to collect data from workers, unions, councils, employers, and campaigners to produce tangible data that the government can use to act on low pay-related issues.
Does The UK Minimum Wage Apply To Everyone?
The National Living Wage and National Minimum Wage applies to all workers throughout the UK. This wage will vary based on age and work status (for example, apprentices have a lower minimum wage). Part-time, zero hour contractors and any other individual working in the UK are also eligible for the minimum wage.
The minimum wage does not apply to individuals who are self-employed or volunteering at a charity or event.
How Does The Apprentice Rate Work?
The apprentice rate applies to workers under the age of 19, or individuals over 19 who are working in their first year of an apprenticeship. If an apprentice has completed their first year of an apprenticeship and is over the age of 19, they are entitled to the relevant minimum wage based on their age.
What Is The Real Living Wage?
It's important not to confuse the Minimum Wage with the Real Living Wage.
The Real Living Wage is a voluntary wage scheme in the UK designed to better match the cost of living. It's currently used by over 10,000 employers in the UK, including companies like Nationwide, Google, and Chelsea FC. The Real Living Wage is currently £9.90 in the UK and £11.05 for workers living in London. This will increase to £10.90 and £11.95 in 2023.
Is This Wage Increase Enough To Tackle Inflation?
According to national statistics, 4.2 million people have been negatively impacted by the cost of living crisis across Great Britain, with 80% of adults reporting that their general costs have increased.
In the current economic climate, around 3 in 10 adults would be unable to pay an unexpected, but necessary, expense of £850. This suggests that more people are becoming financially vulnerable. So is the upcoming increase in minimum wage enough to tackle inflation?
In theory, yes. Official government statistics state that inflation is at 10%, and therefore an increase in the minimum wage of 9.8% should help people with the rising cost of living. However, many studies have shown that the cost of many everyday items has increased by over 10%.
An independent study by Which? looking at 21,000 groceries in over eight supermarkets found that many goods had increased by over 20%, with some increasing by double-digits.
The study also found that "shrinkflation" was starting to influence everyday products. This is where a smaller product is sold for the same price. Although not officially recorded, shrinkflation is further driving up the price of food, with people getting less value for their money.
Is Inflation An Opportunity For Employers To Improve Staff Relations?
With inflation becoming an issue for many workers throughout the UK, employers have the opportunity to give back to their teams with above-average pay increases.
As everyday prices continue to rise, a slightly higher pay increase will go a long way and will help businesses show they're not only grateful for their employees, but are willing to support them through difficult times.
While this is not possible for every business, many could use this opportunity to strengthen their teams and provide their workers with peace of mind during a time of uncertainty.
For more information please send a message via the Contact Us Page. Or you can register for an upcoming webinar.
Leave a comment...