Three Keys to Unlocking the Limiting Factors in Leadership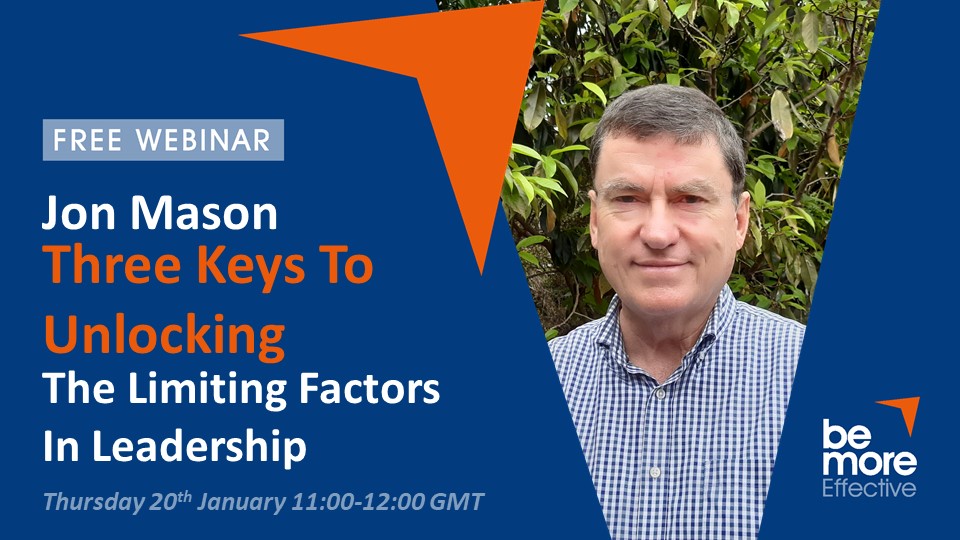 For the majority of us, the consistently-applied behaviours that get us into leadership don't help us once we are there.  In fact, those behaviours, and the perspectives which drive them, become our primary limiting factors in leadership.
Research suggests that 50-70% (depending on whether you are talking about being fired, or simply getting a "poor" appraisal) of those who make it to senior executive roles in medium and large organisations fail within 18 months (research by Corporate Executive Board, a subsidiary of Gartner). Which doesn't mean the rest are all doing fine, either.
Jon and Sarah Mason founded Elaura in 2000 to work with senior leaders and teams in large organisations across the world to improve conditional alignment and effectiveness. They specialise in the use of Birkman Method data, and are Birkman's Learning Partners for Asia Pacific. Their platform helps people to understand themselves better and to make more sustainable choices about life and career, and also help organisations select those most likely to succeed.
Do you:
Struggle to make appraisals work?

Still use interviews as your main recruitment method?

Do you wonder if you are leading people in the most effective way?
During this FREE Webinar:
- You will get a clear view and understanding of the three areas which present as mission-critical challenges for the vast majority of leaders.
- You will be able to identify which ones most clearly apply to you, using the tell-tale signs of stress and reaction.
- Most importantly, we will tell you what to do about it!
Leave a comment...