Playing to Strengths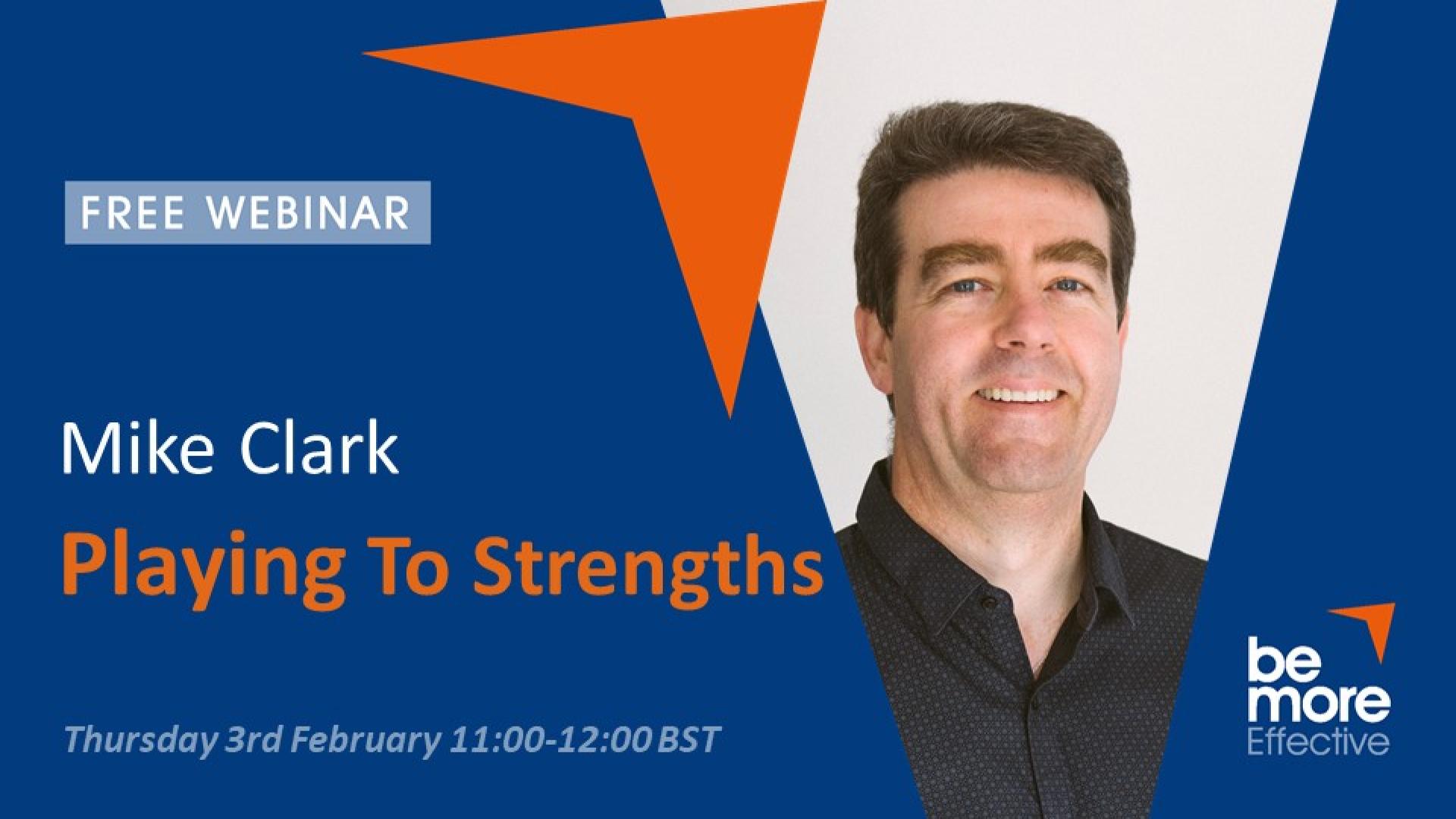 Meet Mike Clark, director and founder of Think Right Ltd, a business training company in New Zealand. When we "Think Right", we act right and get the right results. Mike has had the privilege of training and motivational speaking around the world for over a decade, working with thousands of people and hundreds of businesses as well as running leadership programmes in schools. Bringing passion, energy and enthusiasm to all he does, Mike actively seeks to make a positive difference in people's lives on a daily basis through training and coaching personal mindset, sales, team culture and communication.
Mike believes in encouraging people to live, work and grow to their full potential. When people work with enthusiasm and with a real purpose and passion for their job and the organisation that employs them, it creates a great workplace. Think Right works with teams that aim high, have worthy goals, and strive for success. We follow a philosophy of constant learning, perpetual growth and engage with businesses of similar passion to make the most out of life.
Do you have:
• Unengaged or less-productive team members?
• Tension in one or more of your teams?
• Unsupportive behaviour from some disrupting team dynamics?
• An inconsistent company culture?
Register for this FREE Webinar and learn:
-Strategies to focus on what is right with people and bring out the best in them
- Strategies for understanding and communicating across different personality types
- Tools to craft a healthy culture that people want to be a part of
Would you say that your team is fully engaged?
Do they want to come to work every day and do they bring the best of themselves?
Join us to understand why 70% of people leave an organisation due to a bad boss, and how you can be different.
Leave a comment...