Mastering Delegation- Free Bob Hayward Webinar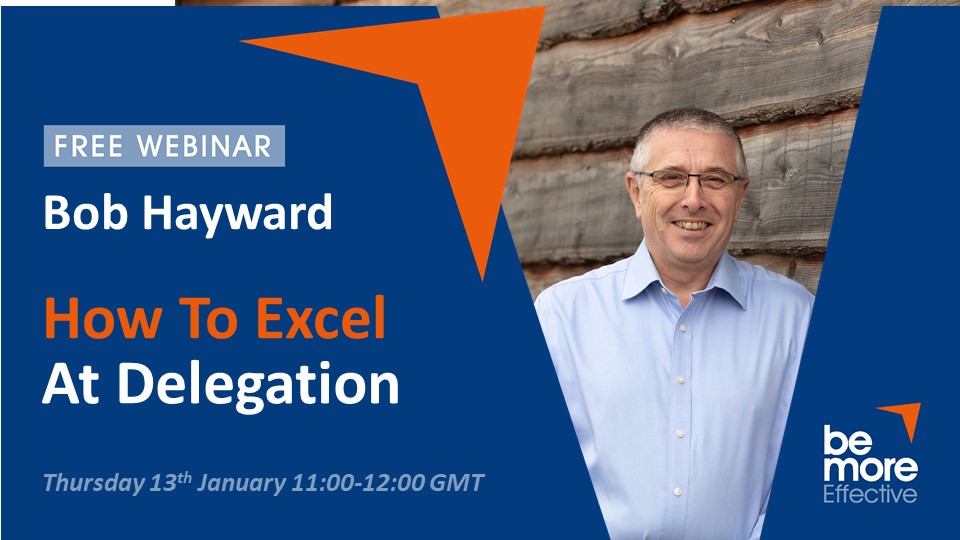 No matter how high your opinion is of yourself, one person cannot do it all. Our time and energy are limited – period. If your business needs you to pay attention to more important things, it's only logical that you'll have to assign some tasks to others.
When your brain is overworked and your focus is scattered, it'll lead to mistakes and decision fatigue. A failure to delegate effectively will harm your business – period.
Research shows only 30% of Managers believe the delegate well and their staff believe only 30% of them actually do… And yet only 28% of companies offer training on the topic – Crazy?!
Bob Hayward is a serial entrepreneur who has started seven different companies, in different industries making each successful through delegating effectively to build companies that build successful businesses – the largest reaching £13.6million in today's terms.
He is now in huge demand as a Business Consultant and Senior Executive Coach with CEOs and Directors of Companies big and small from across the UK, Europe and as far away as Australia.
In this FREE webinar you will learn:
How the Candle and the Flame guide what and who to delegate to
How three questions enable you to select the correct leadership style

How effective delegation is R.A.R.E

How to transfer ownership and accountability
Leave a comment...