How To Negotiate And Win Everytime - Free Bob Hayward Webinar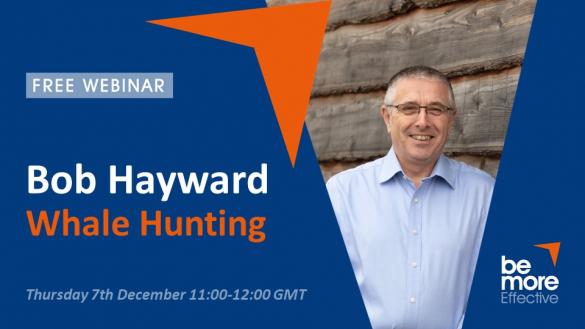 What comes to mind when you hear the word negotiation? Business deals? A pay rise? Negotiation is bigger and broader than that; from what time the children go to bed, to a new car, everything you buy and everything you sell.
Negotiation done well means you win almost all the time. However, if done badly it can jeopardize your personal reputation, or company's reputation, and stop people ever coming back to work with you again.
Do you every wonder if you could have asked for more?
Have you ever felt cornered and did not know what to say?

Have you ever felt rushed into making a decision?

Did you ever think "this is not going to end well" from the beginning?
Negotiation is a vital skill for all professionals today. If you want to feel more confident and comfortable at the bargaining table, there are a number of best practices and principles that are simple to learn and will enable you to employ a winning strategy.
Bob Hayward is a serial entrepreneur who has started seven different companies, in different industries making each successful through delegating effectively to create companies that build successful businesses – the largest reaching £13.6million in today's terms. He is now in huge demand as a Business Consultant and Senior Executive Coach with CEOs and Directors of companies big and small, from across the UK, Europe and as far away as Australia.
In this webinar best-selling author Bob Hayward reveals:
The 10 top negotiation mistakes to avoid

Why splitting the difference is a bad idea

How to turn most negotiations into a positive experience for all

The beauty of asymmetrical variables
For more information please send a message via the Contact Us Page. Or you can register for an upcoming webinar.
Leave a comment...