How to Create Raving Fans – A Free Webinar With Bob Hayward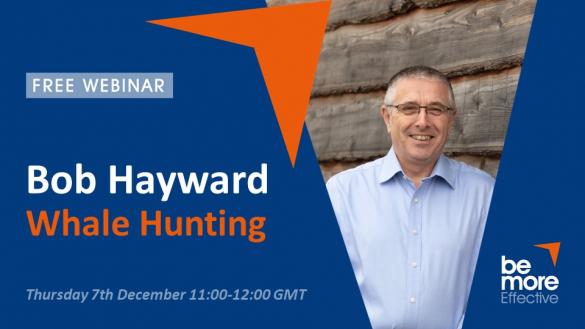 While it is obvious that every business must manage or exceed customer expectations to stand a chance of making a profit, every changing expectation of customers can make that seem very hard.
20% of new businesses fail during the first two years, and only 25% of new businesses make it to 15 years or more. Research indicates failing business lose up to one-third of clients because their issues (most of which are small) are not addressed in a timely manner.
A dissatisfied customer will tell between 9 and 15 people about their experience. The impact of negative word-of-mouth can be even more devastating with social media access that can amplify word-of-mouth through every smartphone.
Do you recognise these?
Not everyone in my team fully understands Customer Expectations

Some Customers do ask for things that are hard to do

Some of my team find it hard to handle upset Customers
We do good work while no one is giving us any positive reviews
Bob Hayward is a serial entrepreneur. He has started seven companies, in different industries, making each successful through delighting clients to produce very high levels of repeat business, and a huge number of regular referrals. He is now in huge demand as a Business Consultant and Senior Executive Coach with CEOs and directors of companies big and small from across the UK, Europe and as far away as Australia.
In this FREE webinar you will learn:
The keys to knowing your customers

The four simple steps to turn a complaint into a compliment
What adding value really means and how to give value consistently

How to use feedback to drive improvements and referrals
There is a big difference between a customer and a raving fan. Repeat customers support you with their wallet ,while raving fans support you with their address book. They will promote you and help you create a better business. If that sounds like the kind of customers you want, it might be a good idea to attend this webinar.
Leave a comment...