How To Be A Champion In These Weird Times - Free Nigel Risner Webinar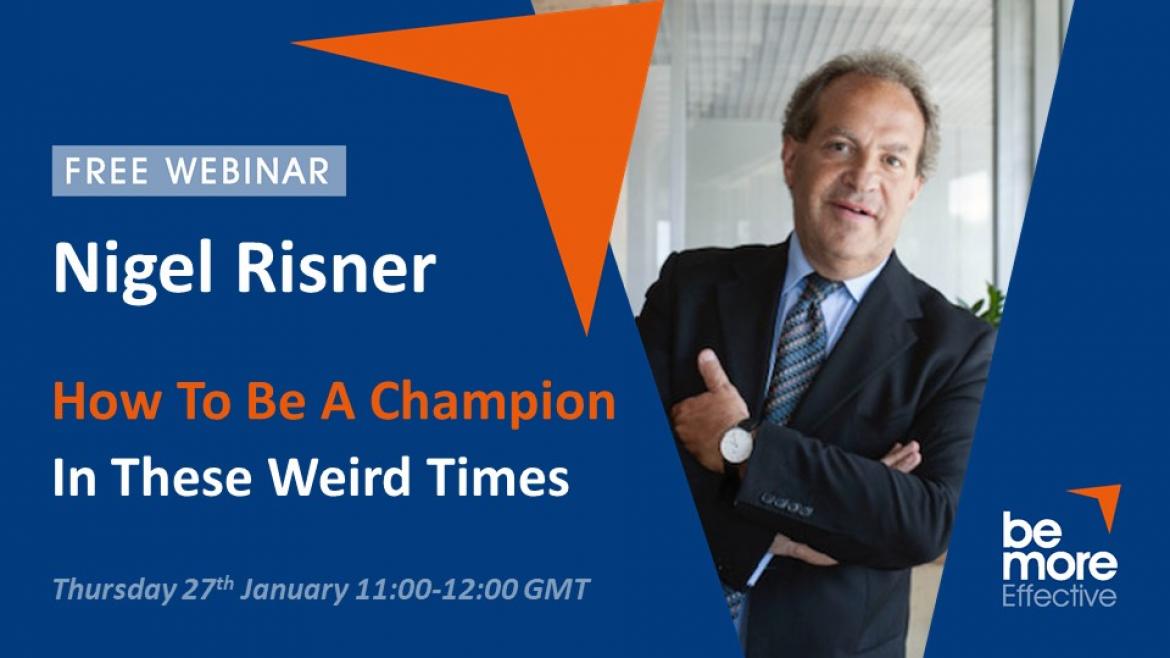 Nigel Risner has risen to international prominence as a dramatic speaker and peak performance coach. At 26 years old, Nigel was one of the youngest CEOs of a financial services company. Nigel is now a successful author and award-winning motivational speaker, speaking from experience where he has proven the power of the tenets he teaches.
Nigel draws on real-life examples to guide professionals through adversity and change. He helps to empower them to play to their strengths and embrace opportunities through lively sessions, designed to teach clients at all levels, how to boost self-esteem and make things happen.
2022 can be your best year ever, but in order to create your future, you must complete your past. In this webinar you will learn why your mission is more important than your goals. The world has changed, now it's up to you to change.
This webinar is a must to give you an unfair advantage for 2022. Join Nigel as he explores ideas such as:
- Change is inevitable, growth is optional
- How to change the way you look at life and yourself
- When setting big goals, have you ever asked yourself; why bother?
Nigel has spoken to nearly 3 million people with awesome results. Why? Because he doesn't sugar coat the issue. So, if you are going to attend this webinar, come with an open mind, be up for a challenge, and prepare to have fun.
Leave a comment...