How Saying No Can Make Things Better – Free Webinar With Bob Hayward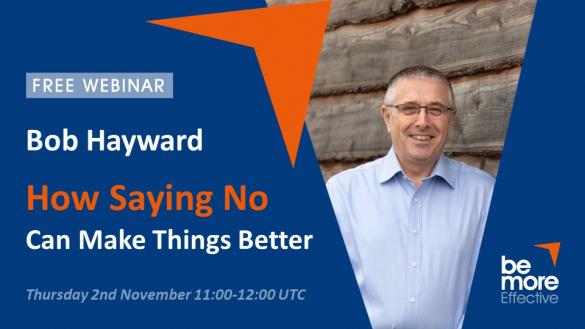 Bob Hayward is a serial entrepreneur. He has started seven companies, in different industries, making each successful through delighting clients to produce very high levels of repeat business, and a huge number of regular referrals. He is now in huge demand as a Business Consultant and Senior Executive Coach with CEOs and directors of companies big and small from across the UK, Europe and as far away as Australia.
For more information please send a message via the Contact Us Page. Or you can register for an upcoming webinar.
Leave a comment...