Everyday Wellbeing: A How-To Guide For Leaders - Free Hannah Miller Webinar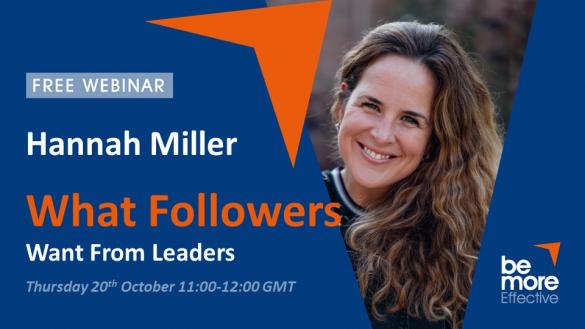 How are you really? Do you feel that leading through the pandemic has meant that your wellbeing has taken a knock?
 Which of these sound the most familiar:
Everybody else's needs come first before me as a leader.
I feel like I have less time as a leader than I did before.
It feels like work/life balance is an unattainable goal – is it even something I want to aim for?
Not even knowing where to begin thinking about making a change to my lifestyle.
Come join this webinar – you'll be given a chance to audit your own wellbeing and learn about six keys to improve it.
You will also begin to make a plan with simple tools and habit-changing strategies that you can implement, one step at a time.
Hannah is founder of Sidekick, a business focused on enabling others to take the lead - either in their leadership, their teams, their organisations, or their life. Hannah and her team do this through workshops, consultancy support, in-person coaching and digital coaching products, that focus on self-development and wellbeing.
Join Hannah on 19th May to assess and improve your own wellbeing as a leader. Take stock of what's working. and what needs to change in your own life. You will leave this webinar equipped with tools that will help you begin to make a shift in your life, and leadership.
For more information please send a message via the Contact Us Page. Or you can register for an upcoming webinar.
Leave a comment...