The Heart of Success- FREE Rob Parsons Webinar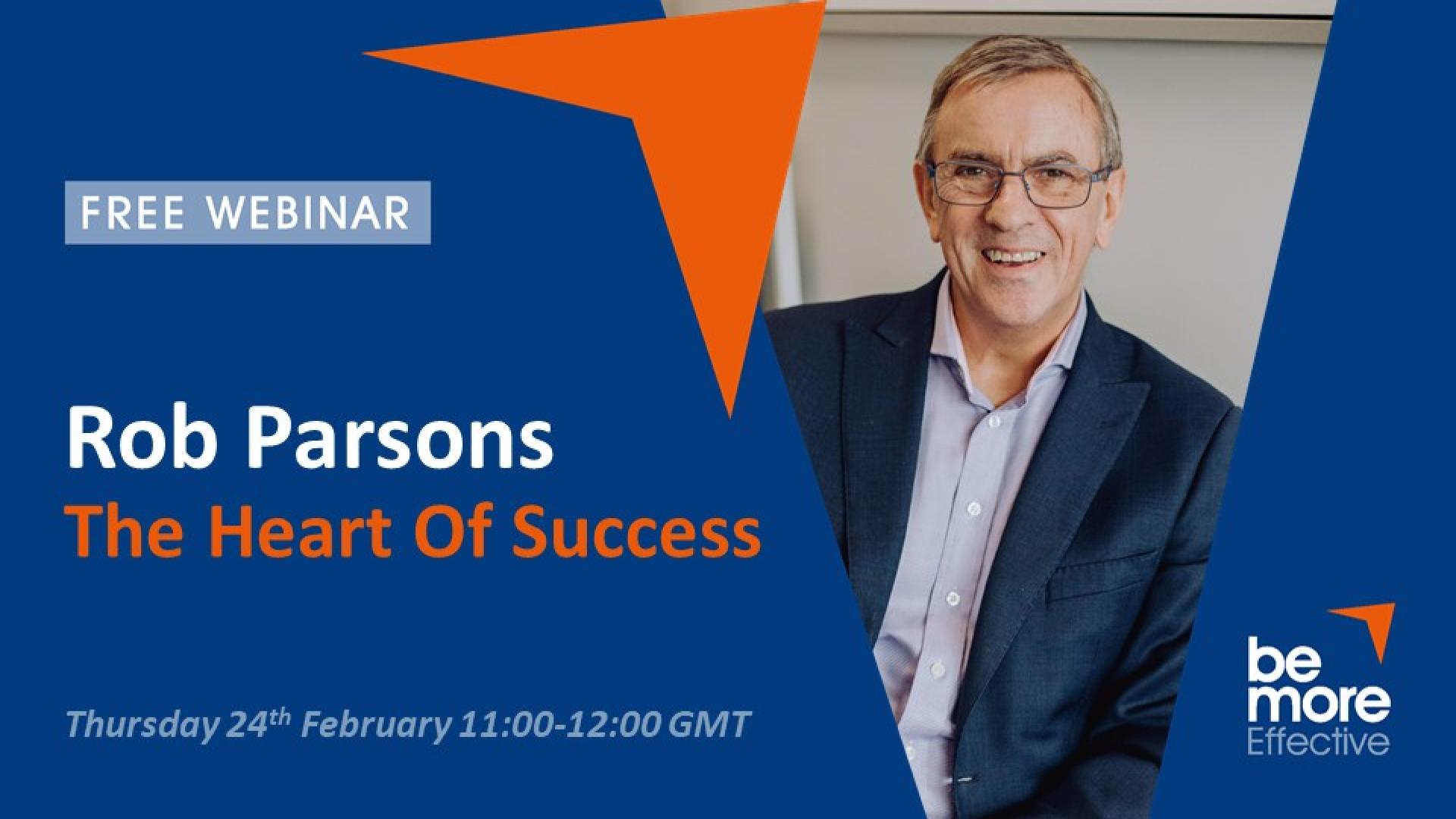 This webinar may be the best 60 minutes you will ever spend because it highlights how to make it in business without losing in life. For many business leaders, like you, work/life balance feels like a myth. Some business owners and managers end up working 14 hours a day or more. Surely this is not you? Is it?
In Heart of Success Rob Parsons skillfully takes us on a journey of discovery through seven laws that allow companies to flourish and create success for individuals that is worth having. 'The Heart of Success' is a vital lesson for those who are concerned about the balance in their work and family life.
Rob Parsons has sold over a million books in multiple languages and has spoken to over a million people across the world. He has been described as one of the best communicators the UK has ever produced.
This webinar is based on his best-selling book The Heart of Success covering 7 Laws;
Don't settle for being money rich - time poor
Believe that the job you do makes a difference
Play to your strengths
Believe in the power of dreams
Put your family before your career
Keep the common touch
Leave a comment...